In a commitment to improve the lives of the customers and communities where we serve, Southern Nuclear Medical Services teammates volunteered to help distribute coronavirus (COVID-19) vaccines at Southeast Health near Plant Farley in Dothan, Alabama.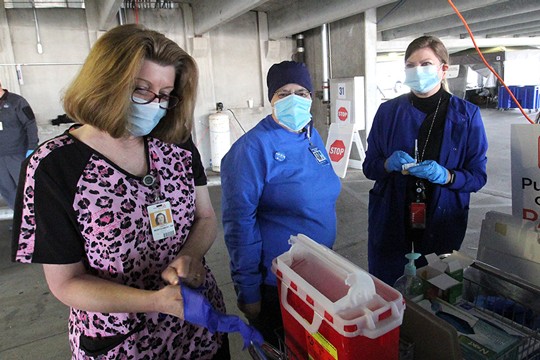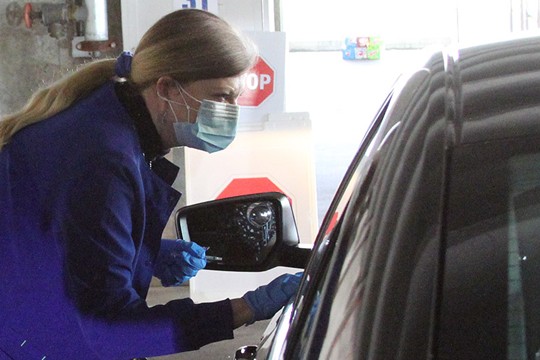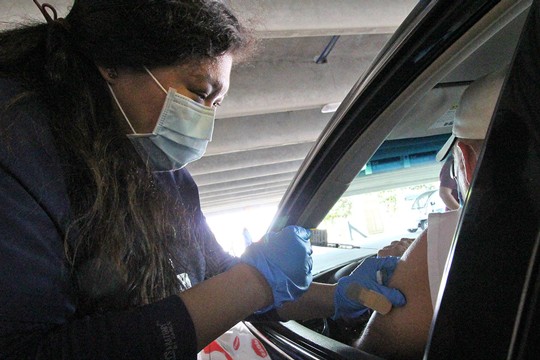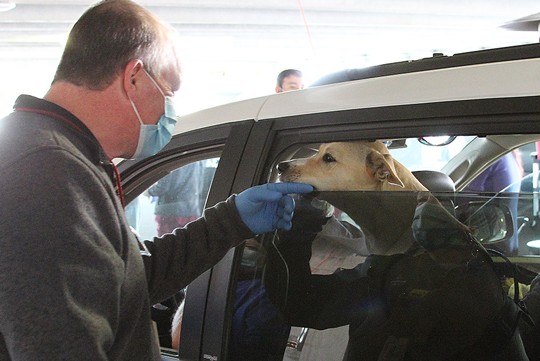 "Southeast Health had a shortage of nurses that could assist with their vaccine clinic, so they reached out to us for help," said Shelia Dowd, Medical and Fitness for Duty Services Manager. "It was amazing to see how just a small amount of your time can really make an impact on a community or in someone's life."
Southern Nuclear sent four nurses from the Medical Services team to help support Southeast Health's drive-through vaccine clinic: Emily Crowder, Cheree Montgomery, Mike Peel and Shelia.
"Southeast Health has been able to administer almost 17,000 COVID-19 vaccines to the community through our drive-through clinic," the hospital shared in a recent social media post. "We couldn't do it without countless volunteers who have selflessly donated their time. We especially want to thank the nurses from Southern Nuclear. They volunteered all week to help ensure others are protected from this deadly virus."
"The hospital's distribution process was amazing, and the teamwork was incredible," Shelia said. "For the most part, we were giving second doses, and it was a celebratory time for the people receiving their second dose."
"Our team was proud to be able to give back to one of our communities," Shelia said. "It was such a rewarding experience; I feel like I got way more out of it than I put in."