During its first 50 years of operation, the Hatch Energy Education Center (EEC) has provided expert energy education to approximately half a million people. Guests from the surrounding communities and all over the world have visited the center where they have learned about the many aspects of the nuclear energy industry. Additionally, the EEC team visits local schools and civic groups to present nuclear energy programs.
"The safety of the public is our number one priority, which makes the Energy Education Center's mission simple," said Sonny Dean, Plant Hatch Site Vice President. "We want to educate the public on nuclear energy's safety and reliability, and we especially want to keep in touch with the residents living in the communities that surround our facility."
Originally named the Edwin I. Hatch Visitors Center, the center has been open for business even longer than Hatch's two boiling water reactors (BWRs), which began commercial operation in 1975 (Unit 1) and 1979 (Unit 2). On August 20, 1971, President Jimmy Carter, then Georgia's governor, was on hand to lead a symbolic ribbon-cutting ceremony using electric scissors. In the past five decades, the center has served as an energy information hub for the entire community.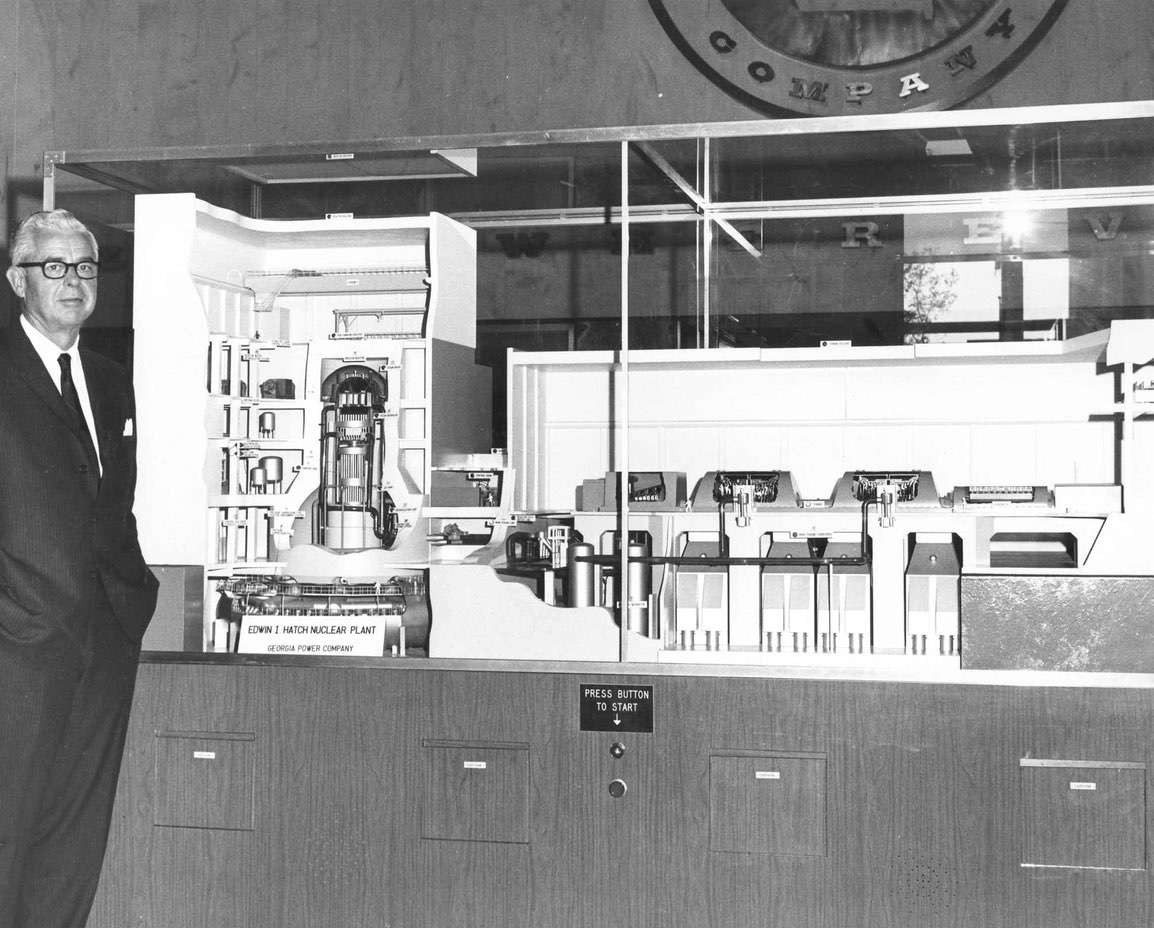 Standing next to the original plant model is Edwin I. Hatch, Plant Hatch's namesake. The model was refurbished in 2016 and is still housed in the Energy Education Center. Mr. Hatch was named president of Georgia Power in May 1963 and served as president of the utility until March 1975, when he was named chairman of the board and chief executive officer. After his retirement in 1978, he continued to serve Georgia Power as a director of the corporate board.
"Following a year-long rebuild, a new state-of-the-art multipurpose Energy Education Center reopened in 2016," said Sara Waters, Southern Nuclear Communications Lead. "Center exhibits include interactive displays, videos and historical information. We have a great story to share and want to continue to provide learning opportunities for our community."
To learn more about Plant Hatch and the nuclear industry, call 912-453-2204. The Alvin W. Vogtle Electric Generating Plant in Burke County, Georgia, and the Joseph M. Farley Nuclear Plant near Dothan, Alabama, also house on-site Energy Education Centers and provide educational opportunities to the public.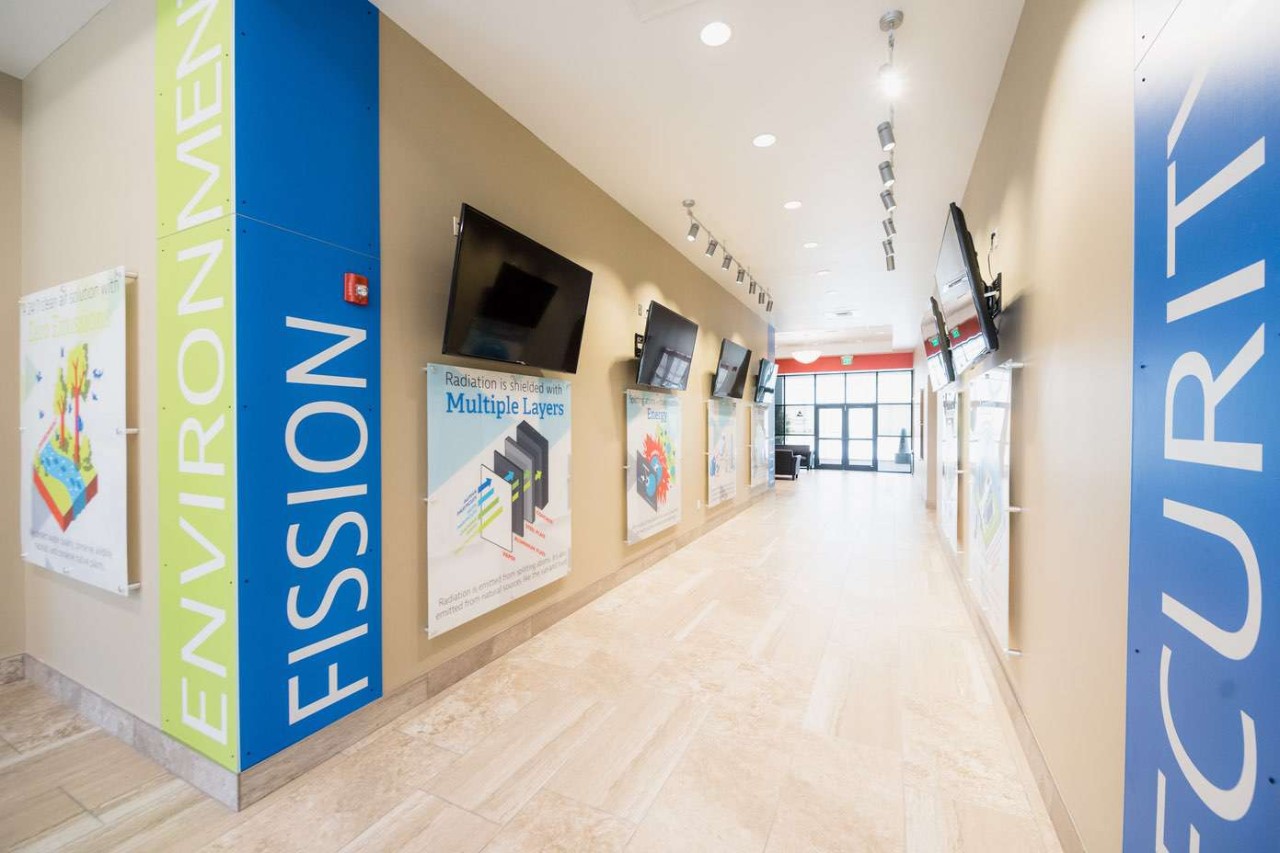 The EEC exhibit hall offers an engaging look into nuclear energy – from the history of the industry to current technology to interactive displays.