The third week in October is a special celebration of nuclear energy for thousands around the globe. Nuclear Science Week (NSW) is an annual international, broadly observed week-long celebration to focus local, regional, national and international interest on all aspects of nuclear science.
Southern Nuclear has been involved in NSW activities since its inception, and this year was no different. Through our Energy Education Centers, Core Group, Employee Resource Groups and Workforce Development, Southern Nuclear played host to and participated in fun and engaging nuclear science activities across our communities near plants Farley, Hatch and Vogtle.
One such activity was at Plant Hatch, where Appling County High School engineering pathway students participated in a panel discussion with Plant Hatch engineers.
"The best part to me was hearing each of the four engineers share their personal stories on how they chose to pursue engineering as a career," said Career, Technical and Agricultural Education teacher Ryan Flowers. "The discussion reinforced the concept that regardless of their ultimate career choice, students should consider their own unique interests, passions, and academic and technical skills when making a career decision."
The Energy Education Centers saw a very diverse group of students, ranging from Georgia Tech engineering students to Boy Scouts. Olaolu Bolu, an electrical engineering major, visited Plant Vogtle with 16 other students from Georgia Tech and Clark Atlanta University in association with the American Association of Blacks in Energy.
"This was my first time at a nuclear power plant, so I didn't know what to expect, but I loved it. You guys had a ton of great information, and it was very easy to get answers to my questions," said Bolu. He will be graduating in December and wanted to know one more thing – "Who can I contact about a full-time position?"
A highlight at all three Southern Nuclear Energy Education Centers was a project to assemble a 3D-printed mock nuclear fuel assembly model. Students worked together to build the assembly from a guide that worked much like a step-by-step procedure – encouraging teamwork, communication and critical-thinking skills. Once the fuel assembly was complete, Southern Nuclear gifted the assemblies to the teachers participating in the event.
Year after year, Nuclear Science Week continues to provide students the opportunity to explore nuclear energy with hands-on activities at our Southern Nuclear Energy Education Centers – inspiring a new generation of students to imagine how we can build the future of energy.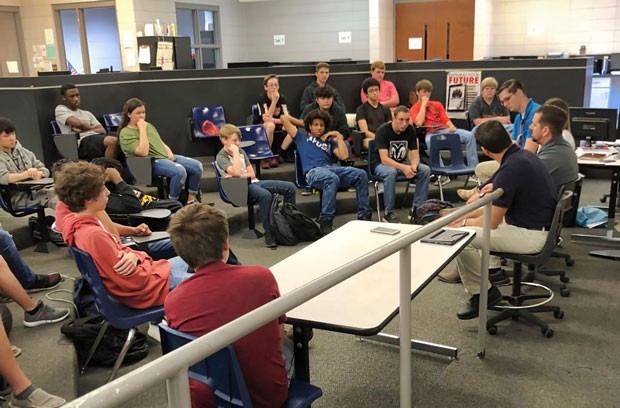 A group of Appling County High School students listen to Plant Hatch engineers share their career experiences.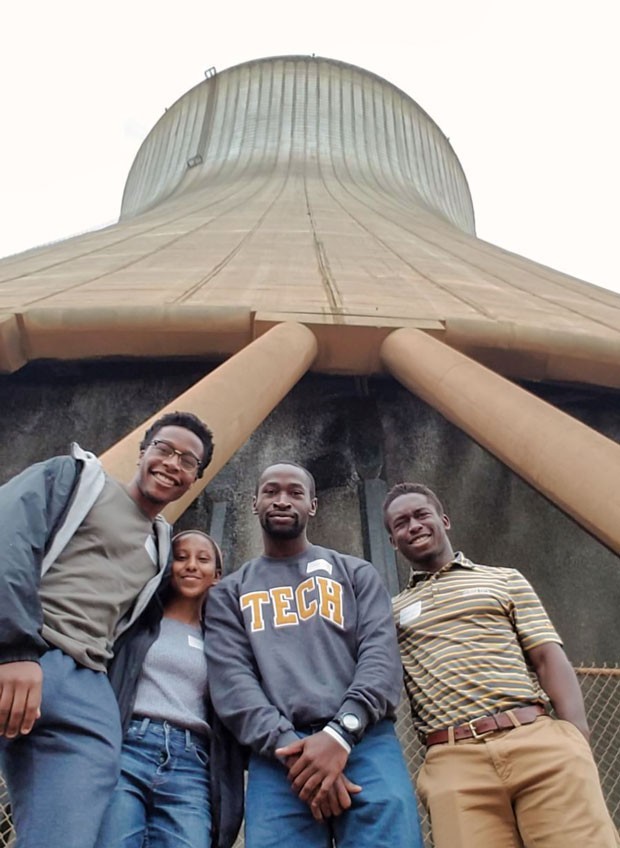 A group of Georgia Tech students visited Plant Vogtle and learned how nuclear energy works and about future career opportunities.