Southern Nuclear serves the communities near plants Farley, Hatch, Vogtle and our corporate office in Birmingham because we believe we are obligated to give back, partner with each community and create a positive impact. Each year, Southern Nuclear conducts various philanthropic activities and donates resources to charitable organizations and schools.
In 2017, Southern Nuclear contributed more than $210,000 to over 90 different charitable organizations and area schools. Through various contributions, we supported STEM (science, technology, engineering and math) programs such as robotics teams, a virtual mentoring lab, and enabled the purchase of electronic scales for chemistry labs and 3-D printers for pre-engineering classrooms. Contributions also assisted important community, cultural and environmental organizations that provide a wide range of services and support to local communities.
"We're excited to have the opportunity to support the schools and non-profit agencies in these surrounding communities," said Plant Farley Communications Coordinator Mike Doherty. "The organizations we partner with look out for those community members in need, and the STEM-related programs and activities happening in our schools today are preparing the next generation of potential employees to have successful careers."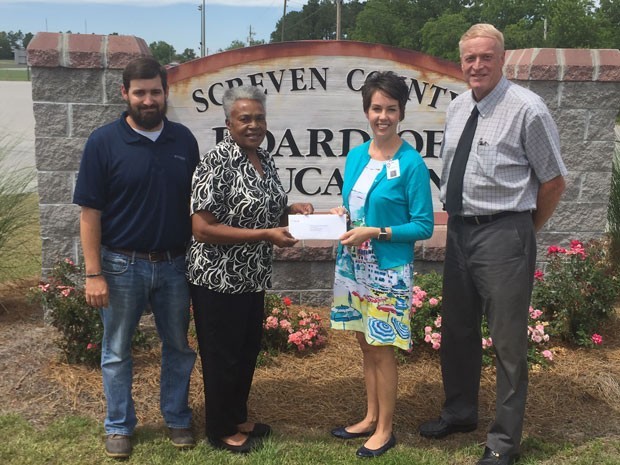 Plant Vogtle employees Josh Patrick and Rosa Roberts (both on the left) present a check to Screven County high school representatives to support the school efforts to purchase computers.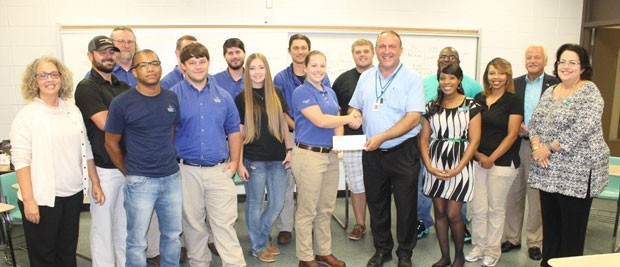 Past Augusta Technical School Nuclear Engineering Technology graduates and current Plant Vogtle employees present a check to Augusta Tech personnel and leadership to support the purchase of updated computers.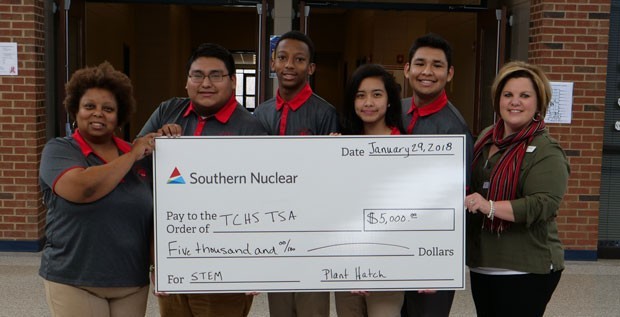 Plant Hatch employee Sara Waters (far right) presents our Southern Nuclear donation to the Toombs County High School chapter of the Technology Student Association. The group is a co-curricular organization of the school engineering/engineering technology program.